Herz are proud to announce that the Guildford HIU has been tested to the BESA UK HIU Test Regime October 2018 and has passed all aspects of the test requirements.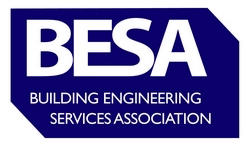 The UK test standard for Heat Interface Units was developed to assess UK heat network operating parameters and is regarded as an important step towards improving the overall performance of British district heating schemes.
The Guildford HIU was tested at BSRIA, a UKAS accredited Test house approved to test to the BESA UK HIU October 2018 Test Regime.
The BESA UK HIU Test Regime October 2018 is the latest version of a test that has evolved and developed to be a realistic test for HIU performance. Herz become one of the first to have a HIU tested to the latest version of the HIU Test Regime.
The results are now published on the BESA website click here